GENERAL INFORMATION
Hi-Bond Crumb Rubber Modified Bitumen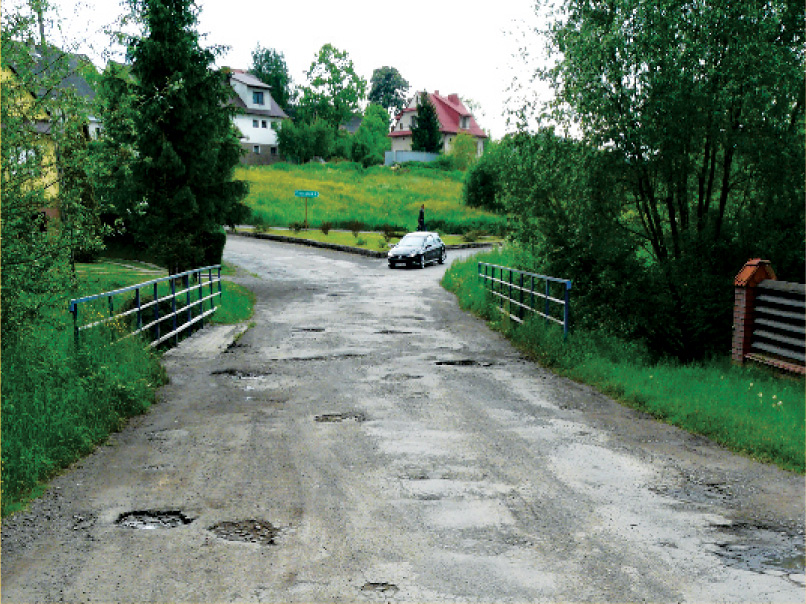 Why Crmb?
2.75 million vehicles generate discarded tyres.
30,000-40,000 tyres are disposed every day.
100000-120000 tyres will be available by 2021.
Use of crumb rubber modified bitumen in maintenance of bituminous roads can consume 3500 Kg/kg. non-biodegradable waste rubber.
Flexible pavements with asphaltic concrete are widely used all over the world. Asphalt acting as a blinder for aggregates is a very important ingredient affecting the life cycle and travel comfort on roads.
Problems with normal bituminous course:
Increasing traffic on roads Endemic overloading of vehicles leading to undulations, rutting cracking, deformations, potholing and shortening of life of asphaltic pavements.
High range of temperatures causing pavements to become softer in summer and brittle in winter.
Rains/water causing extensive stripping problems in asphaltic pavements.
To overcome above problems:
Modifier as additive is used to strengthen the asphalt for making longer lasting of asphalt mixes.
This has been a very important development in the last 3 decades.
It has lead to huge savings by delaying the maintenance cycles of the road.
Its importance has been felt in the countries where aggregate and asphalt are in short supply.
Our product HI-BOND CRMB is a crumb rubber based asphalt modifier. It is manufactured, by blending chemically treated crumb rubber with natural asphalt & Bismides chemicals.
Natural asphalt is a naturally occurring hydrocarbon mineral that is high in asphaltense and high in the Nitrogen. When added to asphalt it dramatically increases the asphalt's viscosity, lowering penetration while increasing the softening point.
Chemically treated crumb rubber and Bismides have been designed to rapidly blend into asphalt.
Addition of rubber gives the additional binding strength, increasing elasticity and softening point of the asphalt. Carbon present in rubber acts as an anti-oxidant and prevents asphalt from ageing and oxidization with sun.
The blend of these two i.e. HI-BOND CRMB is a complete modifier which gives over all improvement when mixed with asphalt by way of gives increased binding strength.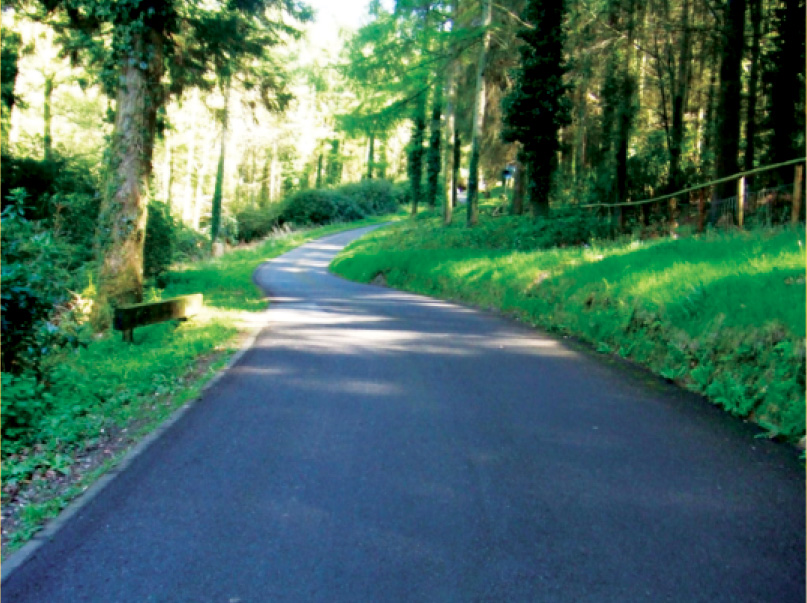 HI-BOND CRMB is a complete modifier as it gives over all improvement when mixed with Bitumen by the way of:
Better resistance against hot, cold and wet weather conditions.
Better age resistance
Increased Binding Strength
Increased elasticity
Increased softening point
Increased viscosity
Lowered Penetration
Higher elongation and tensile strength.
Advantages
HI-BOND CRMB modifier substantially improves the vital properties the vital properties of asphalt. TBM-Super can easily be blended with conventional grades of asphalt giving following benefits to the base asphalt:
Increase of Softening Point by at least 25% - thereby giving it protection against hot climatic conditions.
Increase in Elastic Recovery by at least 400%- thereby improving resistance to cold climatic conditions and resistance to cracking under stress.
Lower Penetration thereby making harder grade of asphalt, giving additional strength to the road and reduces water damage.
Better age resistance properties – by adding rubber to the pain bitumen, the life of the bitumen increases because the ageing process slows down by the additional of rubber to the bitumen.
Improved Adhesion aggregates and binder thereby giving better strength, stability and longer life.
HI-BOND CRMB is Environment Friendly as it is UV rays and Ozone Resistant.
Saves energy and natural resources.
Higher Fatigue life of mixes
It does not require changes in road laying practices.
Unique Product For All Weather Flexible Indian Roads : CRMB is the best and most suitable for Indian roads of all weather, Highways, Traffic denser roads, junctions. Airfield Runways, Heavy duty and high traffic Sea Port roads etc…It is highly durable and dependable economical solution for raveling, undulations, rutting, bleeding, shoving and potholes problems.
The biggest advantage of using rubberized bitumen is that the road life increases by 2-3 times in comparison to the normal bitumen whereas the cost increase in the road (Bituminous concrete) is only by 10%

CRMB Vs Normal Bitumen
Higher resistance to deformation at increased road temperature enhances smooth drive comforts.
Improved adhesion and bonding with aggregates, Higher softening point, High flow resistance and Higher impact resistance, takes heavy vehicular traffic.
Higher skid resistance, Better road grip and smoother vehicle break application, which reduces accident chances.
Higher elongation and Tensile strength, increases Elasticity. Reduced thermal sensitivity, which avoids all types of cracks under stress.
Reduced degree of rutting, improves driving comforts even on higher axle loads.
Anti-stripping properties. High resistance to moisture/ water absorption hence no damage to roads during rains even under improper drainage.
Higher again resistance due to passivity to oxidation (resists degradation on high application temperature as well as during summer. Longer road pavement life and lesser maintenance.
No change in pavement laying practice, application and machinery and overall cost reduction.
Though CRMB is not at all expensive than the plain bitumen yet the cost increase on the road mix is only by 10-12% as the fact remains that the road life with the use of CRMB increases by 2-3 times which proves cost-effective in the long run. By the use of PMB also, the road life increases by 2-3 times but the cost increase on the road mix is 30%.